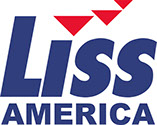 Here at Liss America, we offer private branding of our goods to meet the needs of your business. Our team has over 20 years experience working as an original equipment manufacturer for some of the nations most popular brands.
Please contact our office and we can help provide the custom solution that will advance your brand in the marketplace.
Some examples of our own branded goods are displayed below.